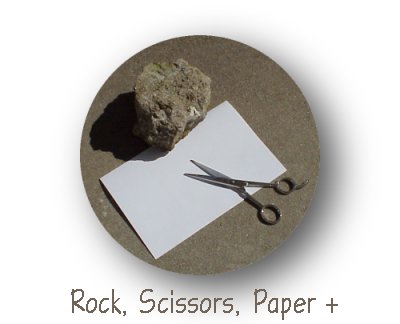 Home | Rules | Matchups | Links
While traveling recently my companion and I decided to enhance the strategic and entertainment value of the classic Rock, Scissors, Paper game by adding "characters" and scoring scenarios. Follow the links above to learn the rules and matchups.

Copyright © 1996 GoGoMag.com. All Rights Reserved.